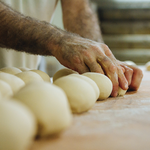 OUR EXPERTISE
Our passion for food is unparalleled. Our commitment: research and prepare the best ingredients to inspire you to cook. In fact, we want to partner with your everyday bistronomic experiences. Whether you're a chef or a home gourmet, Cannelle Boulangerie products allow you to confidently live or express your culinary talents and create meals of happiness that are both healthy and delicious. No matter your skill in a kitchen, we are here for you!
COMPLETE PRODUCTS WITHOUT OMG AND GLUTEN!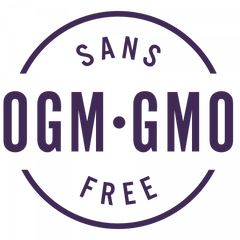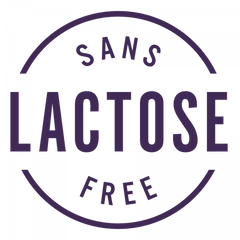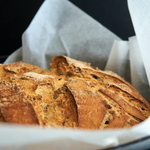 GLUTEN FREE
At Cannelle Boulangerie, we believe that a diet rich in plants and gluten-free are key elements of a dynamic lifestyle focused on holistic and gourmet health . Our products are free of gluten, preservatives and always non-GMO while being filled with good ingredients for your digestive health and well-being. Prepared with care, always with health and safety in mind, the Cannelle Boulangerie family of products leaves harmful ingredients aside to give way to ingredients that inspire you to eat better and live a food discovery that has taste! Come on, don't wait any longer and live the Cannelle Boulangerie experience!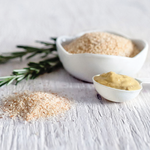 CELIAC DISEASE
Celiac disease is an autoimmune bowel condition caused by gluten intolerance. In people with celiac disease, gluten damages the absorbent surface of the small intestine which affects the body's ability to absorb nutrients. The classic symptoms of this condition stem from inflammation that reaches the gastrointestinal tract, causing diarrhea and poor nutrient absorption. Inflammation and poor nutrient absorption lead to problems that can affect many other organs and body systems in affected individuals. The Canadian Digestive Health Foundation reports that about 1 in 133 Canadians have celiac disease.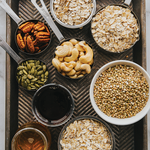 DIGESTIVE HEALTH
Because it is intertwined with overall body health and mental well-being, digestive health has recently received a lot of attention in the health and wellness field as well as in the food industry. The Canadian Digestive Health Foundation reports that three out of four Canadians suffer from occasional digestive problems, while 20 million Canadians suffer from digestive disorders each year. Many digestive health issues can be resolved and improved through dietary changes, such as eliminating gluten and lactose.
IS YOUR BAKERY A CERTIFIED GLUTEN-FREE ESTABLISHMENT?

All Cannelle Boulangerie products are certified gluten-free by the certification program of the Canadian Celiac Association. Cannelle Boulangerie has undergone an audit process with the Canadian Celiac Association, which certifies that our establishment is safe and 100% gluten-free.
DOES CINELLE BOULANGERIE USE GENETICALLY MODIFIED INGREDIENTS?

No, we only use non-GMO ingredients.
WHERE CAN I FIND CINELLE BOULANGERIE PRODUCTS AT THE GROCERY STORE?

Cannelle Boulangerie gluten-free baked goods can be found in the natural and wellness section of your grocery store. If you want to find our products at the store closest to you, contact us

IS THE BAKERY FREE OF PEANUTS AND NUTS?

As some of our products contain nuts, our facility is NOT peanut and tree nut free.
ARE YOUR PRODUCTS VEGAN?

Our products are easily suitable for a vegan or vegetarian diet.
ARE YOUR PRODUCTS DAIRY FREE?

Our products do not contain dairy products.
ARE YOUR PRODUCTS KOSHER?

No, our products are not kosher certified.